Products List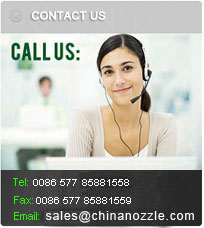 Products List
ZVA DN19 Automatic Nozzle
Product Overview:
ZVA DN 19 automatic nozzle is a fuel-dispensing nozzle with an automatic safety shut off for wet-hose use with electrical operated petrol dispensing pumps. For gasoline, diesel and fuel oil, not suitable for viscous oils and water or solvents.

Ø Working principle - The flow through the nozzle creats a vacuum at the valve seat. Air is drawn in through the sensing port at the tip of the spout, through the safety cut-out, past the diaphragm, and into the fuel.The valve will remain open while the air flows freely . When the fuel reaches the sensing port , suction builds up rapidly until it lifts the diaphragm and trips the automatic action which shuts the valve. The mechanic also trips if the ball of the safety cut-off rolls back to obstruct the free airflow.It will also occur if the spout is pointed upwards or if the nozzle is dropped onto the ground.The valve opens with the flow, allowing smooth low control for"to-the-penny" dispensing.It closes against the flow for a soft shock-less closure.
Ø All type of guards are available if requested.
Ø "ZVA" logo or blank are available
Ø 100% Factory tested.
Material
Body
Aluminum
Spout
Aluminum
Swivel
Aluminum
Seals
Buna-N, Viton
Covers
PVC
Technical Specifical
Working Pressure
0.2 Mpa
Flow Rate
18-60 L/m
Auto Shut-off sensibility
0.1 second
Spout Internal Diameter
19mm
Intel Thread
M34 × 1.5
Net Weight
1.1 KG
Order Specifications
Item No.
Swivel
Inlet Size
ZVA DN1901
without swivel
M34 × 1.5
ZVA DN1902
with swivel
Female, BSP, 3/4"
ZVA DN1903
with swivel
Female, NPT, 3/4"
ZVA DN1904
with swivel
Male, BSP, 3/4"
ZVA DN1905
with swivel
Male, NPT, 3/4"
ZVA DN1906
with swivel
Female, BSP, 1"
ZVA DN1907
with swivel
Female, NPT, 1"
ZVA DN1908
with swivel
Male, BSP, 1"
ZVA DN1909
with swivel
Male, NPT, 1"
Color Options
Red, Green, Blue, Yellow, Orange, Black
Package Data

Size

Gross Weight

1pcs = 48*17*6.5 cm (box)
1.25 kg
10pcs = 0.057 club (carton)
12.8 kg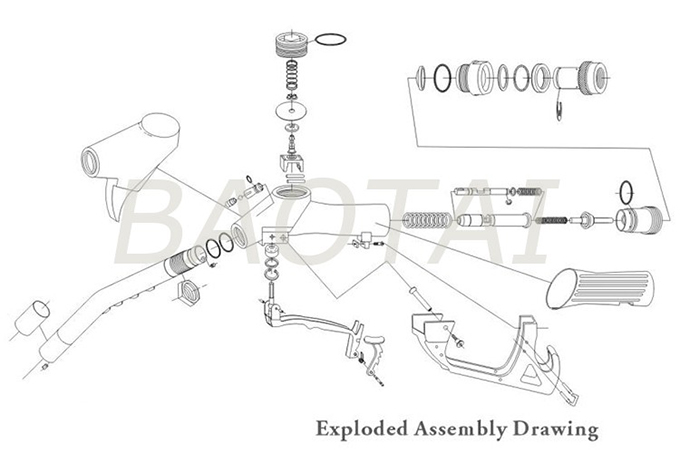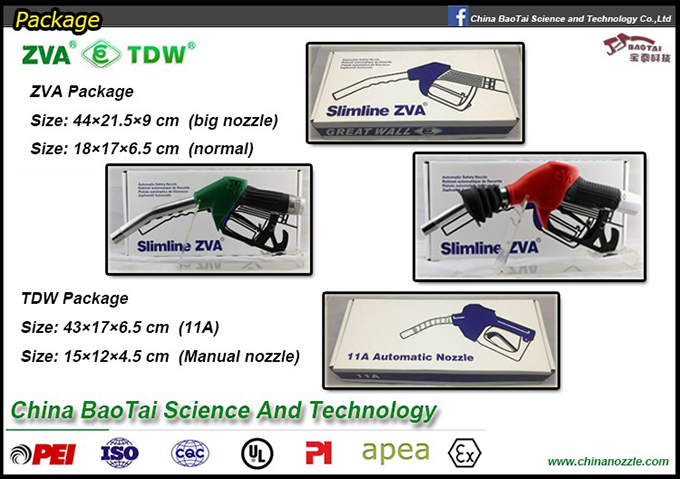 You may like our other automatic nozzles. (Click)