Products List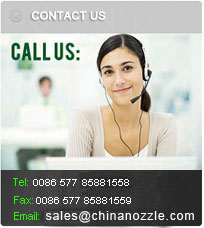 Products List
TDW Series Autogas LPG Nozzles
Product Overview:
TDW Series Autogas LPG Nozzles
The TDW LPG nozzle with Thumb release is designed for the Italian – Type coupling. This style is the most convenient for use
of the locking LPG nozzles. All TDW LPG fueling nozzles are manufactured to engineering specifications for refueling safety and
efficiency.
Features and Benefits:
Ø User Friendly one-stroke Operation- The whole refueling operation is started by simply push nozzle to the receptacle with
a squeeze of the hand.
Ø Nozzle Lock – Nozzle is safely locked onto the refueling position until trigger on the lever is pushed to release to stop refueling.
Ø Hammer – Lock Technology Superb durability – Designed specifically to resist frequent coupling and uncoupling.
Ø Ergonomic Design – Insulated handle protects operator from temperature effects created by high flowing LP gas. Minimal
force required to engage nozzle.
Ø Tough Construction – Heavy-duty brass, aluminum and stainless steel structure provides first class corrosion resistance
in the harsh refueling environment.
Ø Convenience of Usage – Apply a single plane 360 degree inlet swivel.
Ø Safety – Will not fueling gas safely until pushed onto an appropriate receptacle.
Ø Individually Leak Tested and Inspected with Traceable Serial Numbers.
Ø Replaceable Rubber Cover- Deflects venting LP gas away from operator's hand.
Ø Vinyl Hand Insulator – Protects operator from temperature effects created by high flow LP gas.
Ø 100% Factory Tested
Material

Body

Aluminum

Internal Components

Brass and Steel

Seals

Specially formulated polymers and elastomers specific to LPG applications

External Components

Aluminum, Stainless Steel, Brass
Technical Specifications

Working Pressure

0.25 Mpa

Inlet Size

3/4"/1"

Low Vent Volume upon disconnect

1.3cc

Coupling Style

Italian Style

Temperature Range

-40° C to 85° C

Net Weight

1.55KG
Ordering Specifications:

Item No.

Inlet Thread

TDW-LPG01

3/4"

TDW-LPG02

1"